About Buttonwood Art Space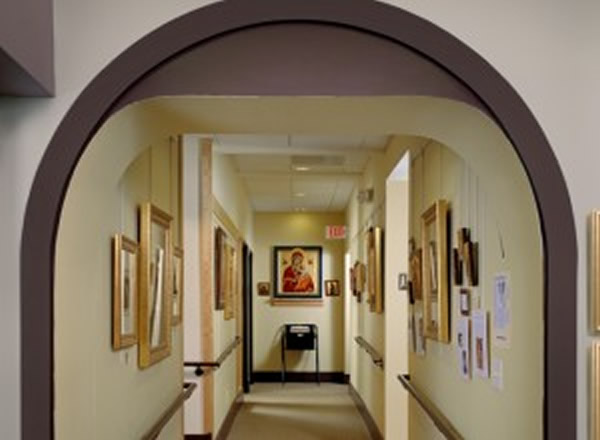 Over the years Buttonwood Art Space has been featured on TV, Radio and in print. Here are a few of our interviews.
We are Buttonwood Art Space – "community focused" art space and gallery. Every purchase you make at Buttonwood will impact the community as a portion of every sale benefits a non-profit organization with local connections. Buyers can receive up to 50% of their purchase (rate depends on the show) as a tax deductible contribution to a non-profit. Our gallery is a place for local and regional artists to share their artworks and their commitment to non-profit charities.
Buttonwood Art Space hosts exhibitions in our 3013 Main Street, Kansas City, Missouri space. Over 7,500 square feet within our office building makes it a unique place to find local art! Click here to take a google tour of our space.
Located In Kansas City Missouri, atop historic Union Hill, our space is provided to us through the philanthropic dedication of Jon & Wendy McGraw and Buttonwood Financial Group, LLC. Through the tireless efforts of the staff of BFG, and the leadership of a voluntary Art Space board of directors, Buttonwood Art Space has come to symbolize a quality community display space. We routinely host four to five "First Friday" Opening nights per year, are a member of the Crossroads Art District, and offer the Art Space free of charge as an event space to non-profit organizations.
Although there have been many uses of our building since it was built in the late 19th century; circa 1880's, one of its special tenants was the Union Hill Art Gallery: A Main Street feature in the 1980's, with Martha Clay McDermott as proprietor. It is in the spirit of bringing quality art to our patrons, guests, and our community that Jon & Wendy chose to refurbish 3013 Main and continue to carry on the building's remarkable art history.
Buttonwood Financial Group LLC is an independent Wealth Management Company that has come to symbolize stability in markets that are anything but! McGraw has always said that "It can't always be about the numbers, we work all day long with matters of financial importance; let's bring people together and celebrate that symbiotic relationship that artists and their art help to create! Let's have some fun and help our artists to enjoy the notoriety, foster their sales, and have a grand evening!"
As the community has embraced us, Buttonwood Art Space continues to grow and evolve. Look for more growth in the website to come, and stop by anytime Monday through Friday, 9:00am – 5:00pm to view the latest show. You can also find future show schedules and additional details on the Shows page of the site.
Thanks for visiting!