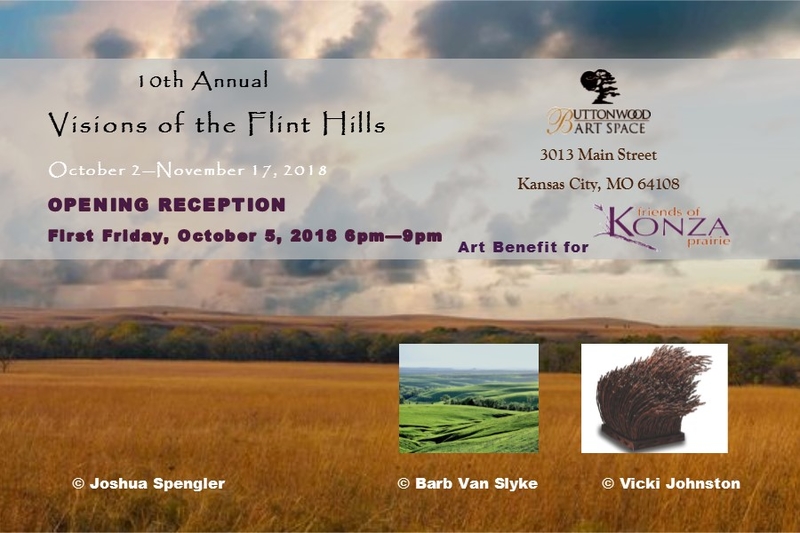 "2018 Visions of the Flint Hills" - October 2nd through November 16th, 2018.
First Friday Reception - October 5, 2018, 6-9pm
10th ANNUAL VISIONS OF THE FLINT HILLS BENEFIT AND SALE is a juried exhibition featuring art of the vanishing prairie. All artworks depict or are derived from the Flint Hills area of Kansas. The exhibit will run from Octo…
Now Showing at Buttonwood Art Space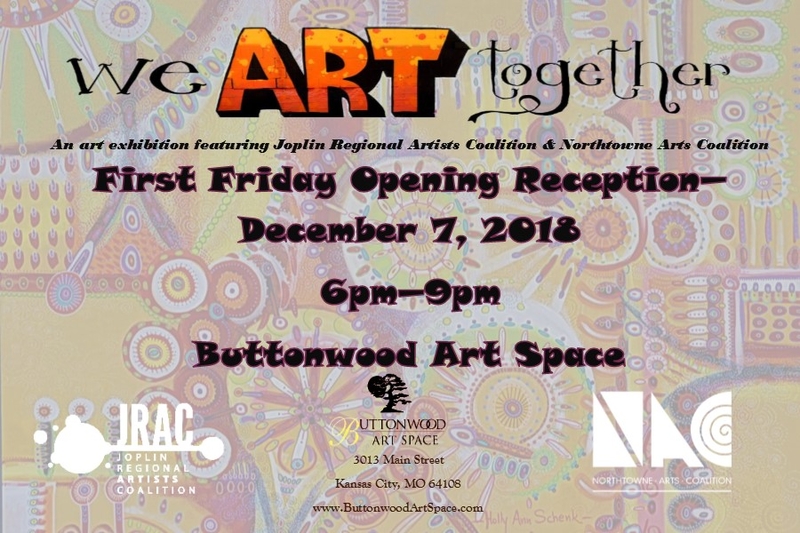 "JRAC & NTAC Member Show" - December 7th through January 25th, 2019.
FIRST FRIDAY RECEPTION - Friday, December 7, 2019
This exhibition will combine artwork from two wonderful arts organizations, Joplin Regional Artists Coalition & Northtowne Arts Coalition. Each piece of artwork in the exhibit will be created by a member of one of the two organizat…
Coming Soon to Buttonwood Art Space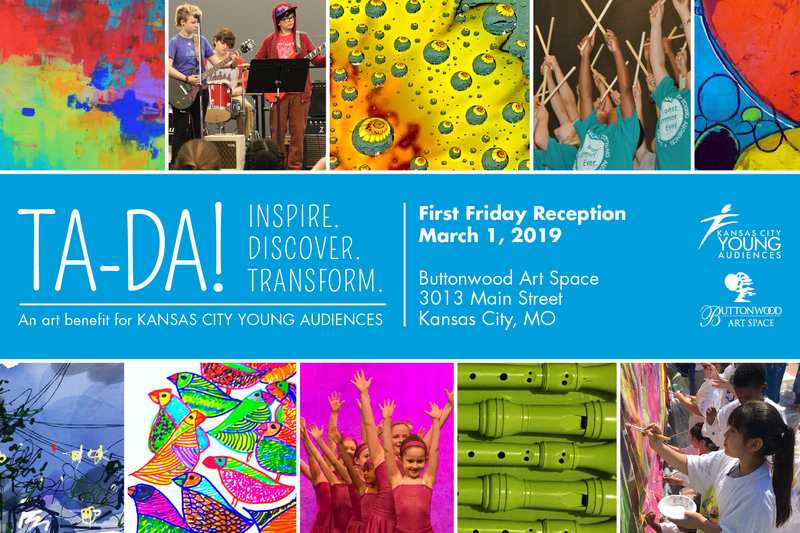 "TA-DA! Inspire. Discover. Transform." - February 4th through April 26th, 2019.
FIRST FRIDAY RECEPTION: FRIDAY, MARCH 1, 2019, 6PM - 9PM
Buttonwood Art Space is excited to host "TA-DA! Inspire. Discover. Transform." This exhibition is open to all artists, all mediums and all styles! 50% of each sale will benefit Kansas City Young Audiences with the remainin…
Coming Soon to Buttonwood Art Space