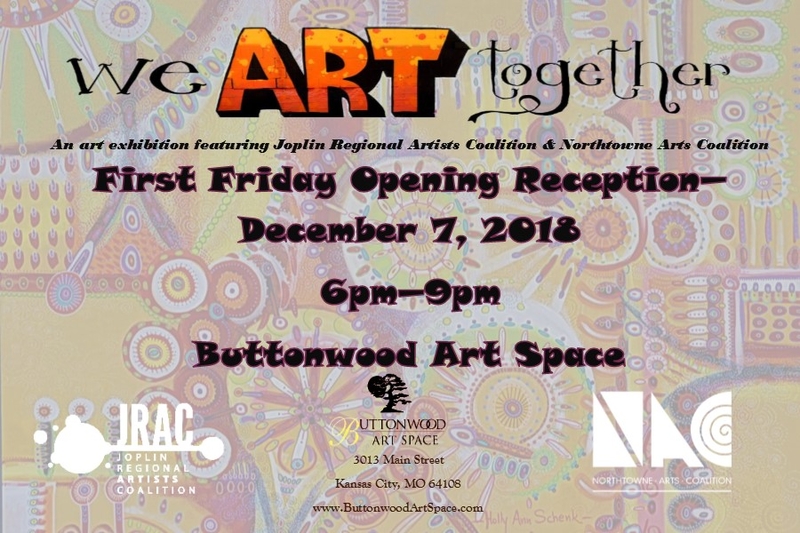 "JRAC & NTAC Member Show" - December 7th through January 25th, 2019.
FIRST FRIDAY RECEPTION - Friday, December 7, 2019
This exhibition will combine artwork from two wonderful arts organizations, Joplin Regional Artists Coalition & North Kansas City Arts Society. Each piece of artwork in the exhibit will be created by a member of one of the two…
Now Showing at Buttonwood Art Space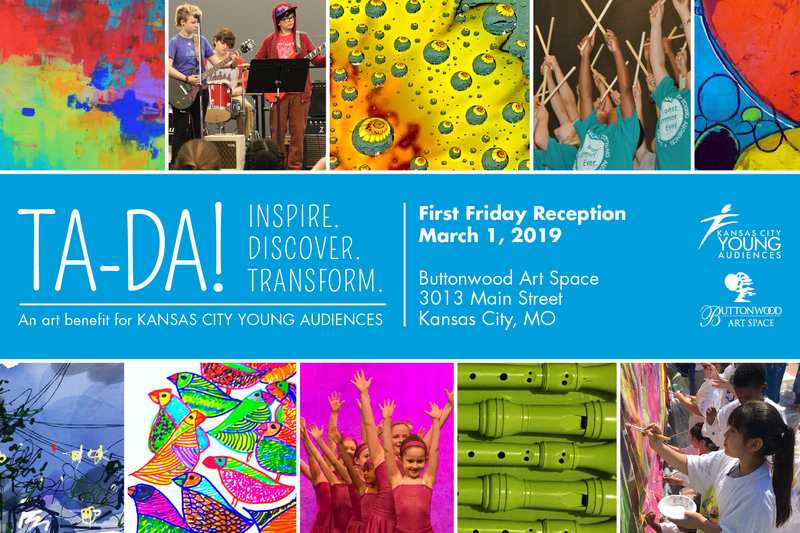 "TA-DA! Inspire. Discover. Transform." - February 4th through April 26th, 2019.
FIRST FRIDAY RECEPTION: FRIDAY, MARCH 1, 2019, 6PM - 9PM
Buttonwood Art Space is excited to host "TA-DA! Inspire. Discover. Transform." This exhibition is open to all artists, all mediums and all styles! 50% of each sale will benefit Kansas City Young Audiences with the remainin…
Coming Soon to Buttonwood Art Space